SERVING THE COMMUNITY SINCE 1988
NDC has a vision, mission and values that reflects its evolution over the years and that prepares itself for the changing economic environment.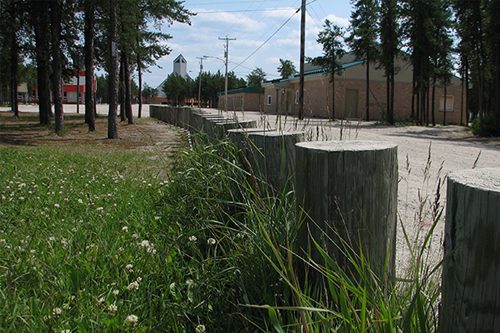 Our new VISION is as follow:
A successful NDC will become a quality employer in the Eeyou Istchee territory. It will be a recognized and reliable business partner with a diversified portfolio which protects the interests of its community while building capacity and fostering growth. It will be a forward-thinking organization.
As for our MISSION statement, it reads:
NDC is committed to drive the sustainable[1] socio-economic development of the community by:
1.    Providing high-quality business services and career opportunities
2.    Supporting local entrepreneurs
3.    Building effective partnerships
4.    Ensuring self-sufficiency and autonomy
In the end, what we all need to keep in mind is that the NDC exists for the social-economic well-being of the community and to increase its self-sufficiency for optimal use of the Cree Nation of Nemaska's investment.
[1] Respect for the environment, the culture, language and traditions
As a new member of NDC, we hope you will make our values yours as they guide us in our work on a daily basis: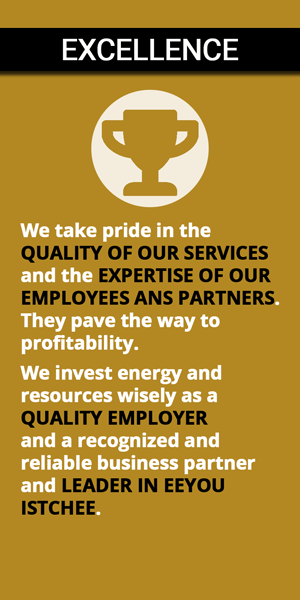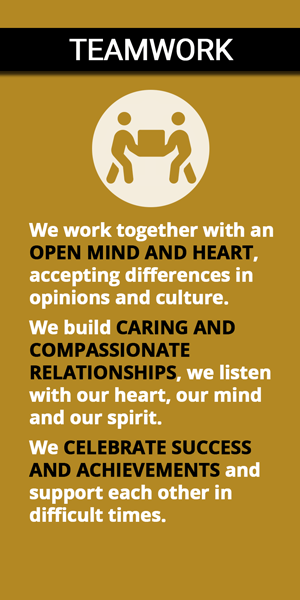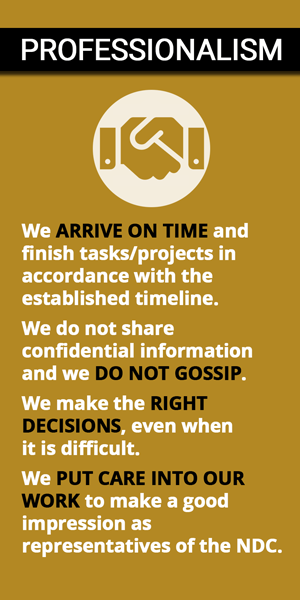 NDC issued Certificate of Incorporation on June 20th 1988 from Consumer & Corporate Affairs Canada - Incorporated on same date under Canada Business Corporations Act. The founding directors are George Wapachee, Isaac Meskino, and Matthew Swallow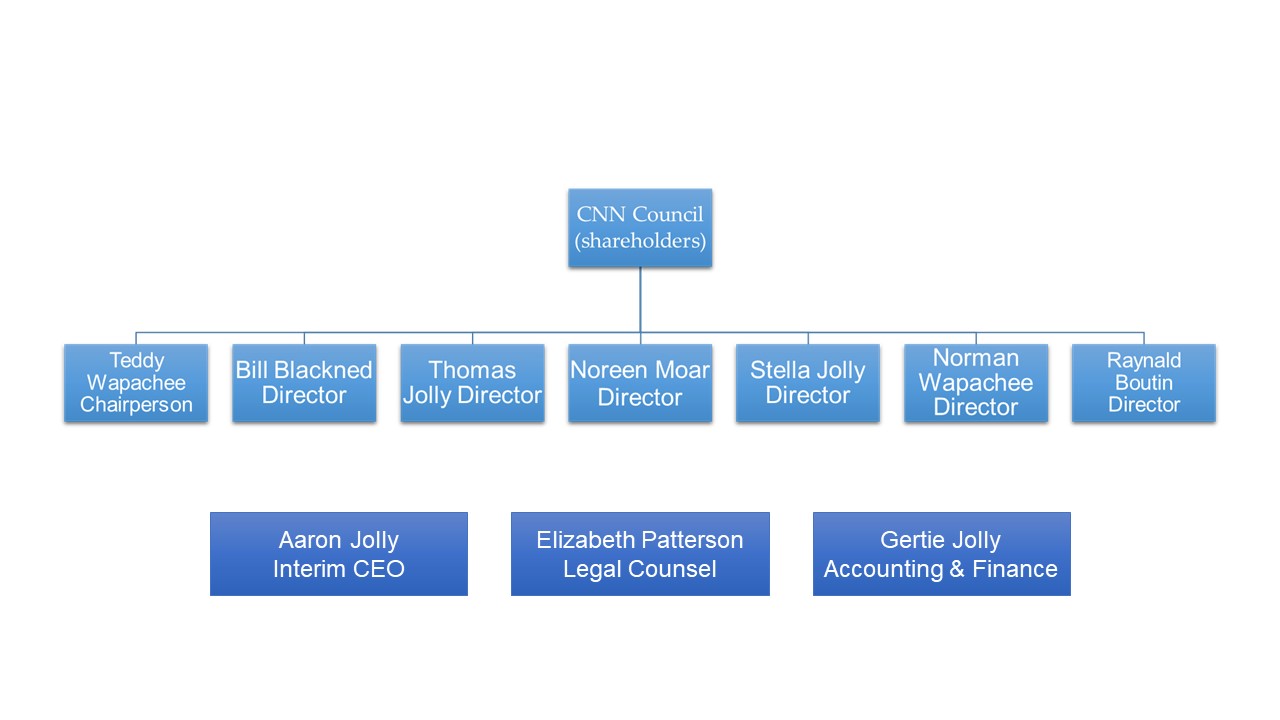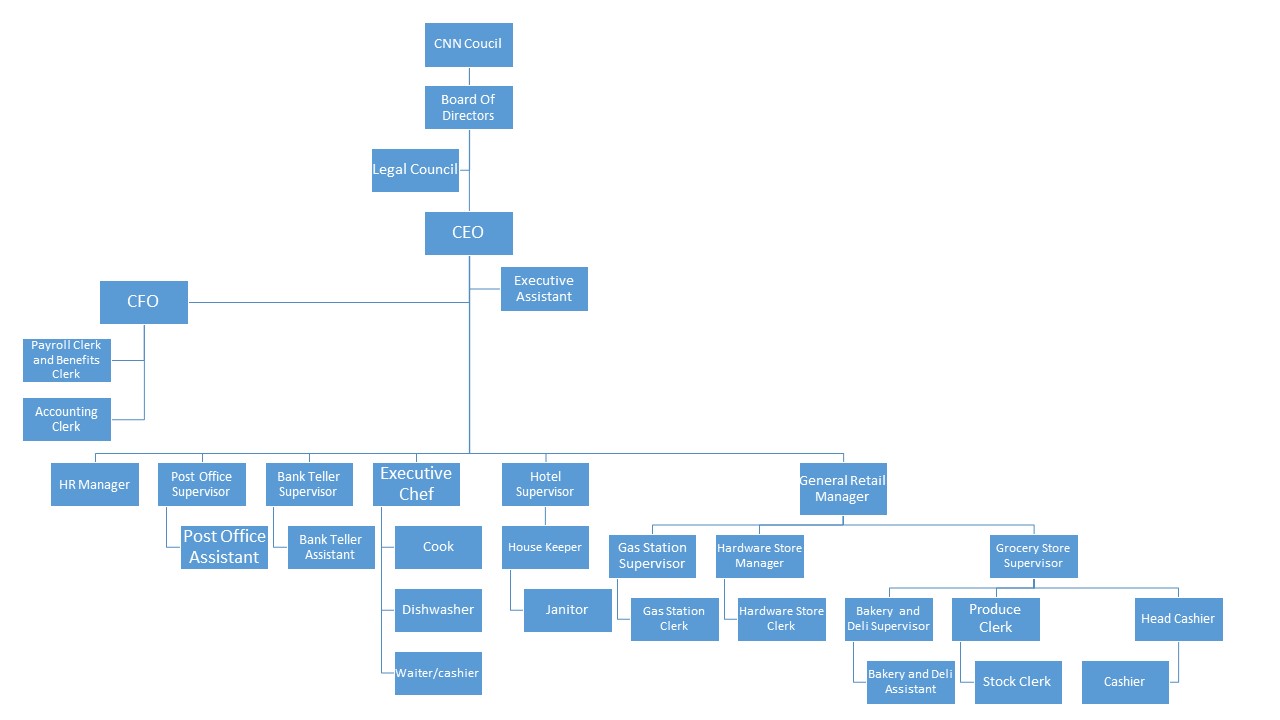 NDC assists local entrepreneurs in identifying opportunities, providing seed funding, and networking through:
Develop a promotion and marketing approach to encourage our people to buy locally from entrepreneurs and communicate the benefits to the community
Assist entrepreneurs to market their businesses
Provide contract opportunities
Avoid competing against entrepreneurs and avoid duplication of services and products
Develop a program to provide training, coaching, and mentoring, including a resource to deliver the program (e.g. ceso, bdc, etc.)
Develop and build an incubator centre to develop, finance, and turn over businesses to entrepreneurs
NDC also strives to strengthen local capacity by focusing on creating opportunities for young people by:
Develop a program to keep students in school. Leadership to create a link with the school. Departments' involvement at the school. After school programs. Achievement awards. History programs
Create an intensive program for students to prepare them for post-secondary - the business school of nemaska
Employment incentives, guaranteed jobs for students completing post-secondary education, job shadowing
Encourage students to pursue trades
Create a way to recognize and acknowledge accomplishments (e.g. business gala, annual recognition awards, golf benefit, highlights of the year)
Introduce a business symposium - local, regional, national
Introduce business day exchange – networking
Post jobs that are needed in the community